Rustic Wood Slice Pumpkin DIY
Pumpkins are the perfect symbol of Autumn. This rustic wood slice pumpkin is the perfect Fall craft DIY and just takes 5 minutes to complete!
This cute pumpkin can sit on the mantle with Autumn decor. Attach it to a wreath for the perfect front door decor.
If you want to make it perfect for Halloween, get some black paint and give it a Jack-o-lantern face.
Plus, enter to win a Cricut Joy Machine and bundle so you can get crafting for the holidays! Rafflecopter at the end of the post!
Supplies Needed for Wood Slice Pumpkin:
Wood Slice
Orange Craft Paint
Tree Branch
Paintbrush
Green Felt
Green Pipe Cleaner
Hot Glue/Gun
Scissors
Wood Slice Pumpkin Step 1: Paint
Begin by painting the top of the wood slice with orange craft paint. Then let the paint dry completely.
This Autumn craft is part of Team Creative Crafts Autumn Craft Round-up. Check out all the other amazing Fall flavored crafts.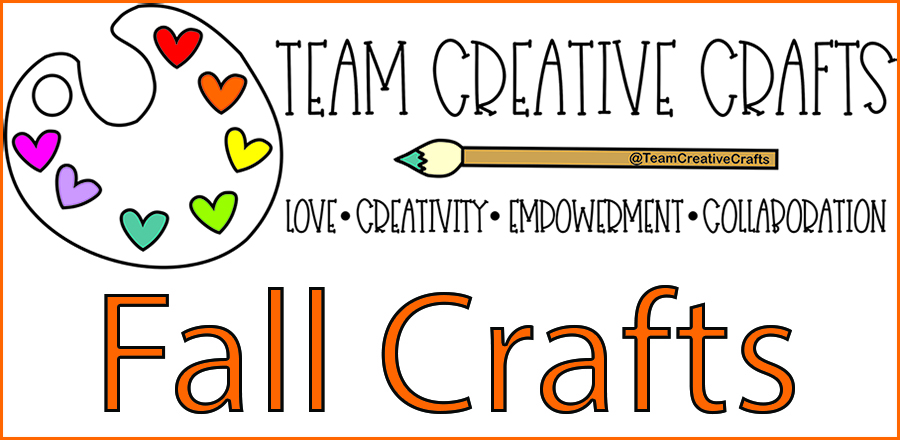 After looking through all the fun projects, the paint should be dry, right!?
The paint doesn't take too long to dry, but doesn't count in the 5 minute craft time either. Just go do a load of dishes, paint your nails or watch an episode of your favorite show. Then come back to a dry pumpkin.
Step 2: Stem
Now trim a small branch to make the perfect stem. Hot glue the stem to the top of the wood slice pumpkin.
If you don't want to use a branch, roll up some brown felt and make a stem.
Step 3: Leaves
Now cut some leaves out of green felt. These leaves are not really pumpkin leaf shapes, but they are just so cute.
Fold the pipe cleaner in half. Then h
ot glue the pipe cleaner ends to the felt leaves.
Repeat the hot gluing process for both leaves.
Step 4: Twist
Twist the pipe cleaner and crinkle the leaves up for a little visual detail.
That's it!
Now it's ready to stick on the mantle, attach to a wreath or paint a jack-o-lantern face on it. Perfect for all Autumn long!
Take it a step further by repeating the process on the backside of the wood slice and have a face on one side for Halloween and a bright orange pumpkin for Autumn.
Like, Pin and Share!