Maple Bacon Burger Summer Grilling Recipe
Summer time is synonymous with Grilling! There is nothing more wonderful than cooking outdoors on a sunny Summer day and the smell filling the air. Outdoor grilling is sure to bring friends, family and even the neighbors together. Do you have a favorite grilling recipe? I love hamburgers, every one I've ever tried! Throwing burgers on the grill is a fast dinner too...it's much cheaper than buying fast food and so much tastier too. I'll take mine piled high with onions.
This post is possible thanks to a couple of sponsors that sent me products. First off is The Spice House. This adorable little box was filled with bottled spices in 4 varieties and packed with raw spices right in the box. Today I'm using the Gateway to the North: Maple Garlic Seasoning.
You will also need:
Ground Beef Burgers
Hamburger Buns
Crispy Bacon
Lettuce, Tomato, Onion, Pickles
Maple Garlic Seasoning
Place the burgers on the grill and sprinkle generously with the Gateway to the North seasoning.
Just install the app and plug the thermometer into your device. Insert the probe into the hamburgers and the device will let you know the temperature.
Just input the type of meat cooking and the desired finish...medium rare for me. The device will beep when the temperature is reached.
It's fabulous for making sure each patty is cooked to perfection!
Remove the burgers from the grill...they look divine with grill lines and all.
Add some fry sauce to the bun, stack the meat and toppings and close up the bun.
The perfect maple burger that is delicious and not overly sweet.
Make a bunch to pass out and share with your neighbors and friends.
I'd rather be grilling here for sure! This was our resort when we stayed in Oceanside, CA in March. I loved every second of it. The palm trees are magical. So the indoor grill is wonderful when the weather isn't the best outdoors.
Like, Pin and Share!
#SummerGrilling Week
This week, we're sharing the best grill recipes and celebrating the start of summer with an amazing giveaway, sponsored by
BBQGuys
,
Farmer's Pantry
,
Hamilton Beach
,
Joy Jolt,
The Spice House
, and
Torani
.
Meet the Sponsors for Summer Grilling Recipes
Our generous sponsors have made this #SummerGrilling possible! Each of these wonderful company's are providing products for our giveaway.
BBQ Guys
Price: iGrill mini grilling thermometer
The iGrill mini grilling thermometer is a pocket-sized smart thermometer that takes the guesswork out of grilling, so knowing exactly when to take your meat off the grill has never been easier. #imabbqguy
Farmer's Pantry
Prize: 1 case Cornbread Crisps in assorted flavors
Farmer's Pantry
makes wholesome, hearty snacks that fill you up and taste great. We know the more satisfied we are, we're more likely to be our best self. Live our best life; do our best work. Made with ingredients from American farms.
#CornbreadCrisps
Hamilton Beach
Prize: Indoor Searing Grill
With the
Hamilton Beach
® Indoor Searing Grill, you can enjoy outdoor grilled flavor anytime you want, regardless of the weather. There are two secrets to its excellent grilling capability. The Searing Grill's high-heat searing temperature locks in juices and flavor, giving your meat better taste, texture and appearance. What's more, its unique hooded design helps keep in flavor to give your food that authentic outdoor grilled taste. #
HamiltonBeach
Joy Jolt
Prize: set of High Ball Glasses
So many of the moments you enjoy most include raising a glass. Whether you're hosting poker night, celebrating a promotion, or getting together "just because." You deserve to drink in style. DRINK WITH JOY. ENJOY THE JOURNEY. #JoyJolt
The Spice House
Prize: Best Seller Collection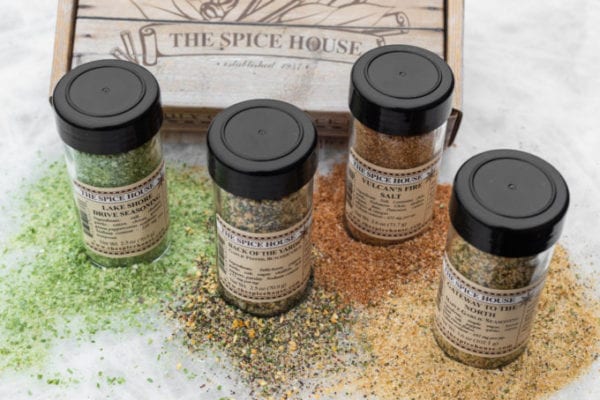 The Spice House is a purveyor of over 400 premium spices – all expertly sourced from across the globe. Our spice artisans hand-grind and blend our spices in small batches to ensure that your spices are as fresh as possible for more flavorful and delicious kitchen creations. The Spice House's Best Seller's Collection contains our four best-selling Spice House blends of all time. It took 60 years of tinkering to create these four masterpiece spice blends. Each blend in our Best Sellers Box adds a burst of flavor that's perfect for grilling any protein or veggie. #TheSpiceHouse
Torani
Prize: A year supply of Torani Syrups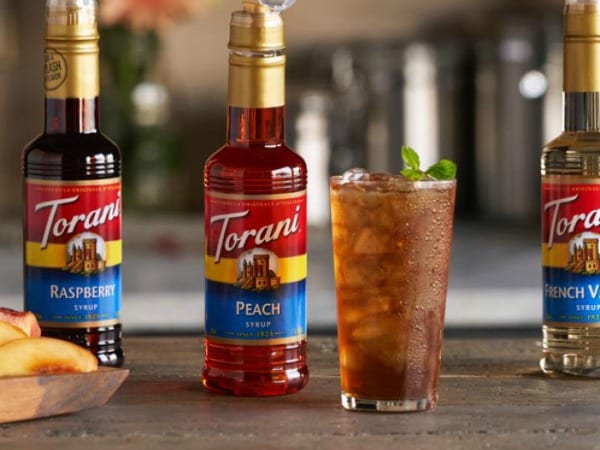 Torani believes in flavor for all and opportunity for all. In the beginning, Rinaldo and Ezilda Torre visited family in Lucca, Italy. They returned home to San Francisco with handwritten recipes, which they used to create authentic flavored syrups. Needless to say, the syrups we're a hit. A lot has happened since then, but our belief has remained the same: Flavor for All, Opportunity for All. It means that not only are the products we make inclusive and approachable, but so is our success. We believe everything starts with people, and the only way to truly succeed is to succeed together. #ToraniFlavor
Best Grill Recipes Creators
Our recipe creators for #SummerGrilling have amazing websites! You'll want to visit them all throughout the week so see their fabulous grilling creations:
Juggling Act Mama, Cheese Curd in Paradise, Life Currents, Bowl Me Over, Everyday Eileen,
Hezzi D's Books and Cooks, Bloghetti, Doodlecraft, Who Needs a Cape, The Mandatory Mooch, For the Love of Food, Frugal & Fit, The Foodie Affair, House of Nash Eats, A Day in Candiland, Karen's Kitchen Stories, Live Love Texas, Lazy Budget Chef, Simple and Savory, and Our Good Life.
Our awesome bloggers are throwing in $100 cash prize for the giveaway, too!
Enter the #SummerGrilling Giveaway!
Official Rules and Conditions for the #SummerGrilling Giveaway: Official Rules and Conditions for the #SummerGrilling Giveaway: One grand prize winner will receive a prize package including:
iGrill Mini Grilling Thermometer from BBQGuys
Case of Cornbread Crisps from Farmer's Pantry
Indoor Searing Grill from Hamilton Beach
Stella High Ball Glassware from Joy Jolt
Best Seller Collection from The Spice House
1 Year Supply of Syrups from Torani
$100 via PayPal
Open to US residents 18+. One (1) winner will be chosen. Prize must be claimed within 48 hours of announcement or a new winner will be drawn. Prize will be delivered electronically. All entries will be verified. This giveaway is in no way associated with Facebook, Pinterest, Twitter, Instagram, Rafflecopter, or any other entity unless otherwise specified. Giveaway ends 5/18/2019. Enter using the widget below. Comment each day for even more chances to win!