Do you have a fun crafting space? We have lived in many different houses and situations in our nearly 18 years of marriage, but one thing is the same: crafting space. My husband and I are both huge into projects. We love making, building, carving, renovating, crafting and mess making! So a crafting space is a no-brainer for us. Instead of just taking you on a craft tour of my current space, I'm going to show you a few houses and how we made our project space work.
I'm part of Craft Room Tours 2018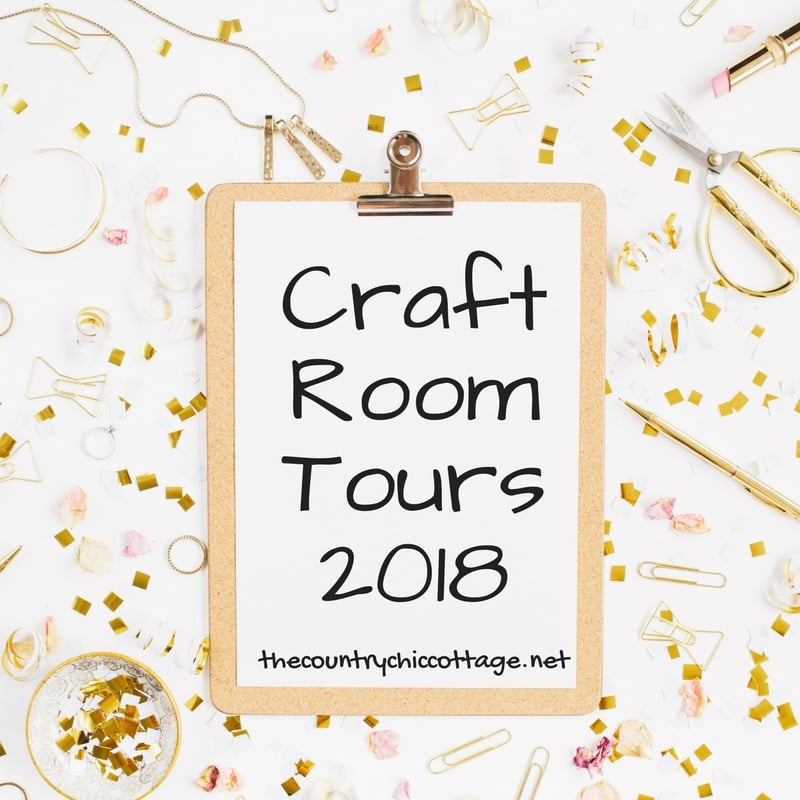 Click here for the rest of the craft room tours
~
Years ago we ran our own business and lived in my in-law's basement. We had a good amount of space but kept all the craft supplies in our bedroom. It was large enough for a table and all my craft supplies packed in a wardrobe, the closet and under the bed. Not a lot of space for clothes, but priorities, right!?
Extra piles of stuff.
I think it's clear that I need my craft space and I love it. I'm just excited to get it cleaned out and organized again!